Positive School Culture Thrives When Relationships Abound –
By Jim Grout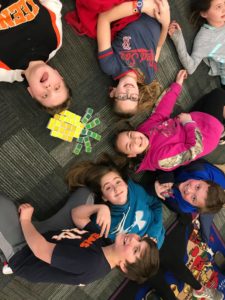 I had an "Ah Ha" moment when I read a recent article titled What Makes a Good School Culture? It is written by Harvard's Leah Shafer and published under the column Usable Knowledge, Relevant research for today's educators. (https://www.gse.harvard.edu/news/uk/18/07/what-makes-good-school-culture)  I encourage you to click the link and read the article – its value can't be understated. The article suggests that "…connections—strong and overlapping interactions among all members of the school community" are the key to shaping and maintaining a good school culture.  That quote hits the mark in my mind.  It seems like this is an intuitive concept, but for many reasons, that basic human skill of connecting with others is absent in so many settings and is in dire need of a reboot.  It goes on to describe those interactions as beginning at the top, with the principal, and continuing down through and including the school's adult community, from administrators to teachers.  This theory is solid but missing from the approach is an important constituency in the culture puzzle: the students.  Why do students matter so much in the formation of a strong school culture?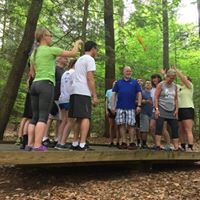 Our experience at High 5 is that school culture begins in the classroom with the relationship between teachers and students.  Forming a strong school culture includes a trickle-up process, in addition to a trickle-down.  Can you remember a teacher from your past with whom you had a strong connection, someone who believed in your abilities when you didn't have the courage or capacity to believe in yourself?  Teachers by nature want to care about their students. The result of this caring shapes the classroom culture.  A good school culture will arise out of an environment where communication is open, and where behaviors that promote values like empathy, honesty, and good citizenship, are present in the room each, and every day.   The Harvard article supports this contention as it clearly states, "Culture is Connections."  A healthy partnership in learning between teachers, administrators, other adults in the academic community AND students, is the foundation and the ultimate measure of school culture.
For 5 years, High 5 has had the opportunity to partner with the SAU #29 Keene, NH school district to test our theories about school culture and to examine our findings in a real-world setting through our Edge of Leadership (EOL) Program.  What began as a pilot program involving EOL and the 5th-grade classes of one elementary school, is now active in every school in the Keene district and has recently been approved for inclusion in the district's curriculum map, making it a permanent part of the educational experience.
EOL is an enhancement curriculum framework, combining social and emotional learning, leadership training and team-building activities. It has resulted in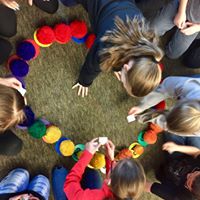 statistically significant improvements in self-awareness, leadership skills, awareness of and respect for others and successful relationship building and collaboration. School attendance rates among those participating in the EOL program has increased, while disciplinary referrals for the same group have decreased by as much as 33%. As the quality and intentionality of interactions grow, the resulting classroom culture is one of increased opportunities for learning and decreased need for classroom management.
At High 5, we are working every day on groundbreaking ways to improve school culture and thereby improve the quality of education. It is the same recipe that we employ at High 5 to create an organizational culture that motivates people to work hard and stay true to our motto:
Connect – Empower – Lead…Be the Example!
To learn more about EOL click here to watch a short video=>https://youtu.be/0LD6ygQwNKg